"App" "book" "like"--Them's fightin' words →
High tech companies squabble over who has rights to which word. Sigh.
Language loss rates →
New studies indicate that a language is lost every 3 months and that 50% of the world's languages are in danger of extinction. V sad.
Elongations are soooooooooooo interesting →
Why do we use elongations like "soooooooo" and "yessssssssssss" in email and texting? Interesting article. http://m.theatlantic.com/magazine/archive/2013/03/dragging-it-out/309220/
Loss of Tribal Languages to World Forever →
How and why tribal languages have disappeared forever from the world. What that loss means to all of us—losing a unique way of understanding human experience.
Lolz! Oxford Dictionary Adds Ridic New Words →
I'm a sucker for fun new words. How can you not like lolz or yolo or ridic?
Do you have an accent? →
Your accent has an enormous impact on people's perception of you.
Immigrants promised faster route to Canadian... →
Yolo in dictionary?
http://mashable.com/2012/07/17/collins-crowd-sourcing-dictionary/
Health benefits of being bilingual →
Computer program to decipher ancient texts →
Importance of native language as home language →
Immigrant saving habits different from North... →
Savings habits culturally determined
Ten coolest foreign words the English language... →
Google me with a fire spoon →
Translations that went screwy
Polyglots--People who speak 11 and more... →
Why the @#$ do we swear? For pain relief →
A fun branch of linguistics looks at the benefits of swearing. Seems that people can tolerate a sh—load of pain better if they swear.
Different languages assign blame differently →
Did you break the cup or did it break itself?
6 tags
Myth #4 – Too Old to Learn a Language
I've heard people enrolled in language classes complain that they are never going to succeed because they are "too old to learn a second language." It's a good excuse, but no one is really too old to learn another language. While children and teens are generally accepted as the better language learners in a natural environment; adults are certainly able to learn a second language to a high degree...
Unusual vocabulary →
Thought your knowledge of English vocabulary was extensive? Test yourself on some of these.
Rethinking immigration in Canada →
Study indicates gestures not merely add-ons, but... →
Why Floundering Is Good →
dot-ed: Call it the "learning paradox": the more you struggle and even fail while you're trying to master new information, the better you're likely to recall and apply that information later. The learning paradox is at the heart of "productive failure," a phenomenon identified by Manu Kapur, a researcher at the Learning Sciences Lab at the National Institute of Education of Singapore […] Kapur...
Bedouin sign language discovered →
By studying a newly created sign language, linguists are able to document clearly how languages evolve and what features of a language are changed over time by subsequent generations.
Little known facts about the English language. Who... →
Did you know the past tense of dare is durst? More did you knows about English.
Ten Brain-Based Learning Laws that Trump... →
Ten great tips to keep in mind when you design a course, plan a class, facilitate a training session, or prepare a presentation.
Visualizing English Word Origins-Monty Python... →
The author has carefully colour-coded quotes to show the origins of each word in a number of different quotes. Old English is quite common, but there's the occasional Old Norse word here and there as well as some Old French. Etymologists, rejoice!
A Poem-A-Day Celebration: Wanderlust →
celebratepoetry: Poem submission by r0und-here I sit straight in my chair, taking the red-eye out west. Above me, my life is packed away in the overheard compartment. I can't help but be thankful the rest of my row is asleep. My insomnia prevents rest, but the idea of human…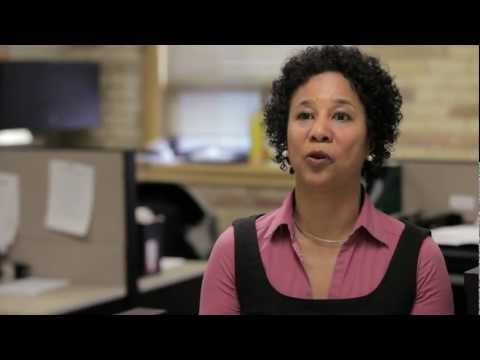 8 tags
Myth #3 Speak Only English at Home
I have heard many teachers with good intentions tell immigrants that they need to speak English at home to their child so the child's English and school work will improve. This is not good advice from a linguistic and cultural point of view. While it is true that the key to success in a new country is language, children will learn a second language best if they have a firm foundation in a first...
Grue. Different languages express colour... →
Blue, green, or grue?
Victorian language of flowers and fans →
Fan half open means friendship-whodathunk?
International language teaching standards →
EZ EuroSpelling Joke
From  Jokes on Translation and Language (http://www3.sympatico.ca/srajano/jokes.html) EuroEnglish The European Commission have just announced an agreement whereby English will be the official language of the EU rather than German, which was the other possibility. As part of the negotiations, Her Majesty's Government conceded that English spelling had some room for improvement and has...
8 Ways Teachers and Students Can Use Google+ →
world-shaker: There's nothing groundbreaking here if you're already familiar with Google+, but if you're new to the party, this is a great place to start! Wish Google + to succeed! Great platform. Circles are brilliant!
A Poem-A-Day Celebration: Mary Kinzie's "Theine" →
celebratepoetry: Mary Kinzie's interest in the expressive fragmenting of language gives her verse a particular poignancy - a kind of a melancholy nod to the passing beauty and potential of our words. - Knopf Poetry Team *** Theine If compelled to give it up I would lift as leaves do loosened from… Lovely.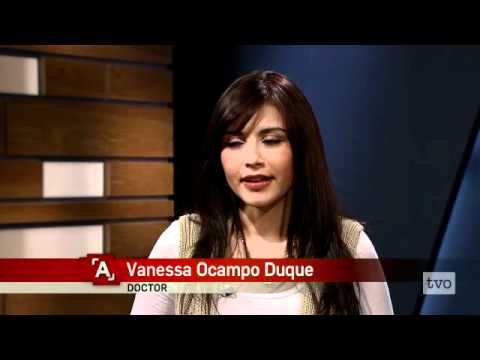 History of English language →
A nicely palatable version of the history of English.
Technology in Education: The Titanic sunk?! Add... →
techedblog: Are you teaching a history class and including the Titanic into it? Check out some of these awesome resources to help engage the students and give your lesson some much needed awesomeness! ————————————————————————————————- The 1912 sinking of the Titanic continues to fascinate us and this…
The Eyes of a Writer: A Strategy to Improve... →
After some time, I realized that if I wanted better writers and my students wanted better grades on written assignments, then I had to teach them the qualities of effective writing and empower them to improve their written work. Now this may sound like a daunting task to some, but it's not as time consuming as you might think. Let me explain the approach I've developed.
Immigration integration in canada →
6 tags
Myth #2 – Learning a Language Means Grammar...
Another language learning myth I see all around me at work as colleagues are sent off for French class is that language is best taught through grammar lessons. Hmmm…that was popular thought 2 centuries ago. Since then, there's been a lot of research done about how people's brains really do acquire a language …and grammar classes is not one of them. The Grammar/Translation...